Finances
Charges at the Orthopaedic Outpatient Surgery Center are based on a facility fee for each procedure performed. Prior to surgery you will be notified of your estimated insurance coverage. We collect any co-pay or co-insurance fees on the day of surgery. If this is not possible, please contact us to make other payment arrangements.
Financial assistance is available for those who qualify.
Please contact our billing office at 515.440.9047.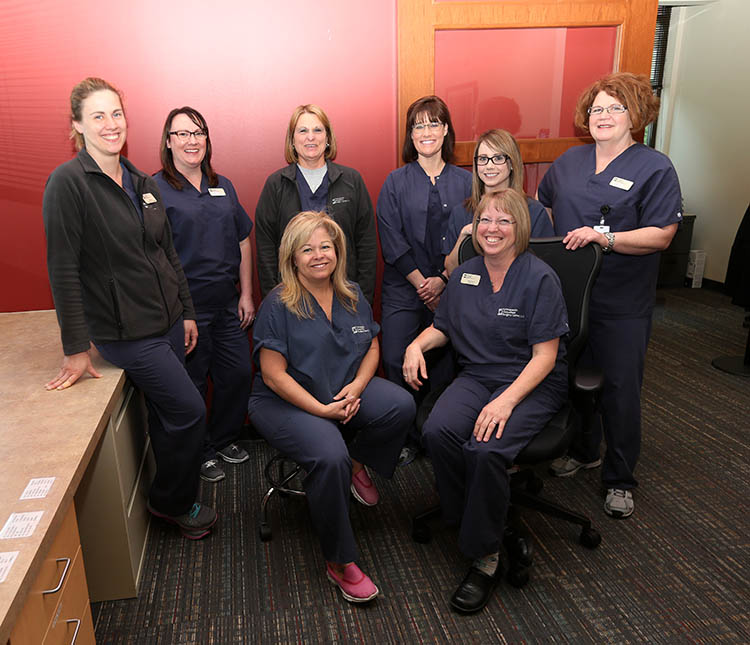 Following surgery, we will file your insurance papers for you. Anesthesia charges and your physician's fee will be billed separately. For your convenience, we accept cash, personal checks, Visa, MasterCard, American Express, and Discover.
If you would like to request any information or have any questions regarding our fee or payment policies, please do not hesitate to contact our business office at 515.440.9047.
You have the right to receive a "Good Faith Estimate" explaining how much your medical care will cost
Under the law, health care providers need to give patients who don't have insurance or who are not using insurance an estimate of the bill for medical items and services.
You have the right to receive a Good Faith Estimate for the total expected cost of any non-emergency items or services. This includes related costs like medical tests, prescription drugs, equipment, and hospital fees.
Make sure your health care provider gives you a Good Faith Estimate in writing at least 1 business day before your medical service or item. You can also ask your health care provider, and any other provider you choose, for a Good Faith Estimate before you schedule an item or service.
If you receive a bill that is at least $400 more than your Good Faith Estimate, you can dispute the bill.
Make sure to save a copy or picture of your Good Faith Estimate.
For questions or more information about your right to a Good Faith Estimate, visit www.cms.gov/nosurprises or call (515) 440-9047.
Orthopaedic Outpatient Surgery Center - Participating Insurance Carriers
Commercial
Aetna
Alliance Select
Blue Access
Blue Advantage
Blue Choice
Blue Cross/Blue Shield
Cigna
Coventry
First Administrators
First Health
Health Partners
Humana
Medica
Midlands Choice
Plumbers and Steamfitters (Wellmark)
UHC/GEHA
UMR
United Health Care (UHC)
United Healthcare Deere Premier
United Healthcare Golden Rule
United Healthcare Select
United Healthcare Shared Services
Wellmark
Governmental
Advantra Gold (Coventry)
Advantra Silver (Coventry)
Champus
Hawk-I Medicaid
Humana Gold
Medicare
Railroad-Medicare
Title 19 Medicaid
Tricare
Triwest
United Healthcare AARP
VA Central Iowa
VA Choice
Save
Save
Save